Introducing PRISM HEIGHTS: A Landmark of Luxury and Investment Opportunities
Hello Everyone! Today, we are thrilled to share the remarkable success of our recent event hosted by the Rawalpindi Chamber of Commerce and Industry (RCCI), showcasing our latest project, PRISM HEIGHTS – This incredible residential and commercial project has been made possible through the vision and expertise of Prsism Real Estate & Builders. We are immensely proud to have brought PRISM HEIGHTS to the forefront of the RCCI event, and we would like to express our gratitude for the opportunity to showcase our venture.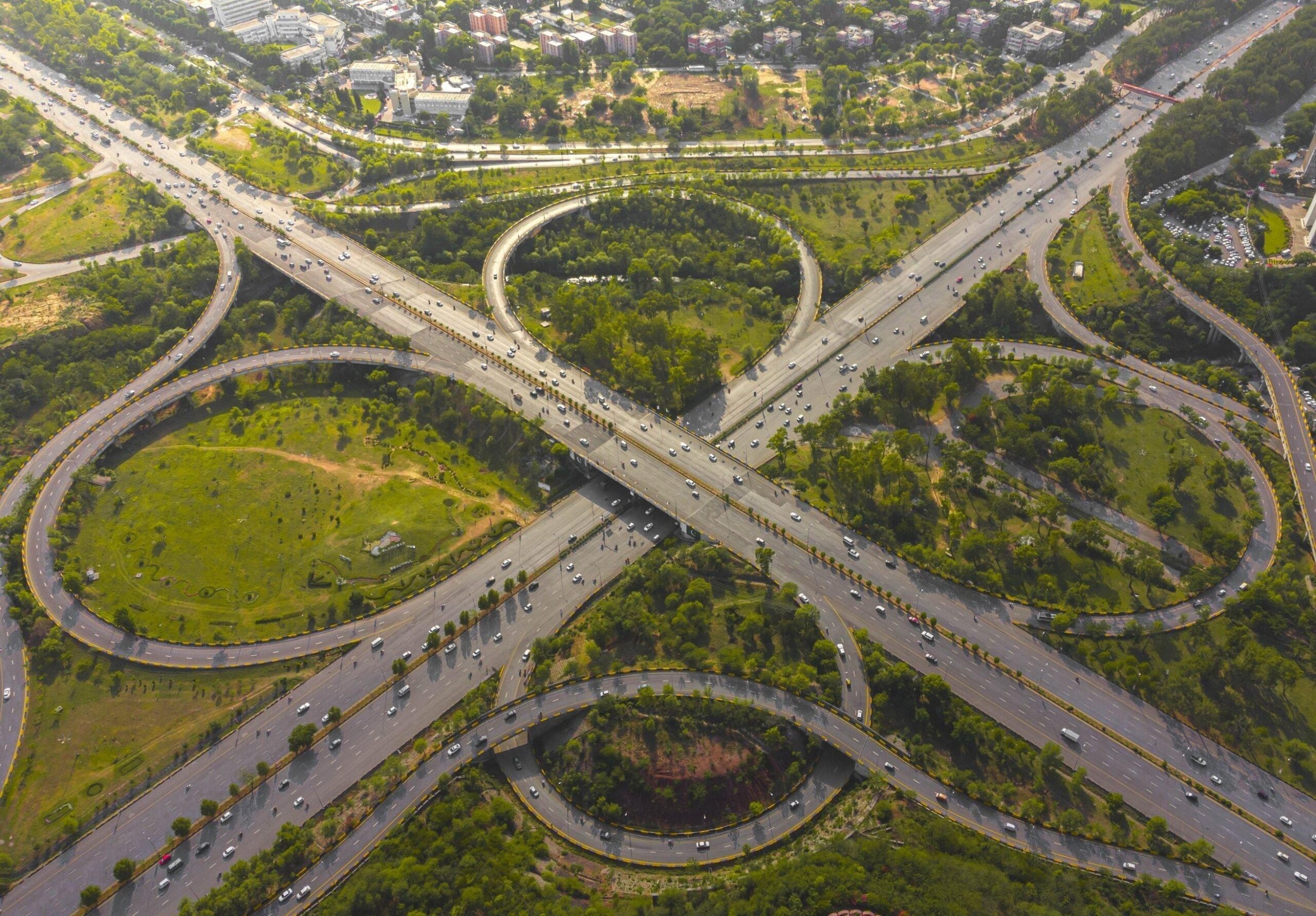 PRISM HEIGHTS stands tall with over 20 floors, offering a truly remarkable experience to its residents and commercial occupants. Nestled in the prime location of Gulberg Greens, this project is a testament to the excellence of infrastructure with world class amenities and with its unrivaled location, PRISM HEIGHTS presents itself as the premier housing and investment opportunity in Pakistan.One of the standout features of PRISM HEIGHTS is its  accessibility.
The project's map ensures easy connectivity from any point in the twin cities. Situated just a minute away from the Islamabad Expressway, residents can enjoy a hassle-free commute. Moreover, the famous food munching hub nearby adds to the convenience of the residents. PRISM HEIGHTS is a mere 15 minutes from Zero Point, 18 minutes from Saddar, 20 minutes from Blue Area and Bahria Town both , and 35 minutes from DHA. Additionally, the signal-free journey to Islamabad International Airport makes traveling a breeze.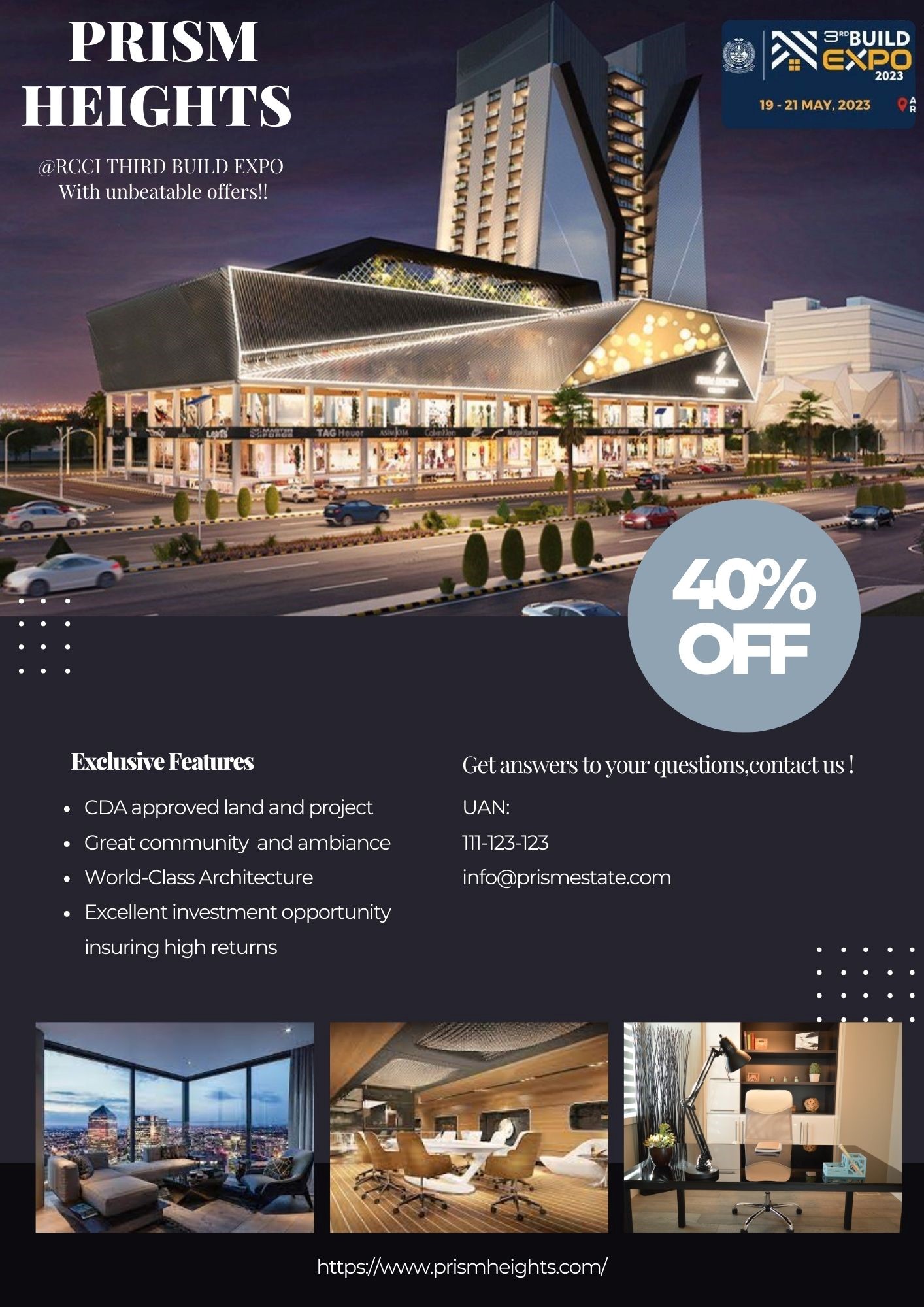 Our commitment to providing luxurious amenities is at the heart of PRISM HEIGHTS. The project offers a range of facilities that cater to diverse needs. With an easy payment plan and CDA approval, PRISM HEIGHTS ensures a stress-free investment opportunity. The project offers a swimming pool, ample car parking, a reception area, a state-of-the-art fitness center, a soothing spa, and captivating views of the majestic Margalla hills, wide arcades, spacious corridors, and a dedicated prayer area further enhance the luxurious experience. To ensure uninterrupted living, PRISM HEIGHTS also provides electricity backup.
In the midst of the current political and economic situation, we understand the concerns of individuals looking for secure investment options. Despite these challenges, PRISM Real Estate & Builders has brought an amazing deal exclusively for the people of Pakistan. We are delighted to offer a generous 40% Discount on this extraordinary project. Our collaboration with RCCI (Rawalpindi Chamber of Commerce and Industry) has proven instrumental in creating a platform for valued investors and customers. We aim to assist those who were previously uncertain about their investment plans, helping them make informed decisions. During the event, we organized a cup of tea session, inviting our esteemed investors and customers to engage in free consultations and receive guidance regarding their investment queries. We also arranged engaging activities, including free gift boxes for those who presented the unique PRISM promo code at the stalls. The event was filled with delightful experiences, featuring food courts, ice cream stations, and captivating musical performances that kept everyone entertained throughout the day.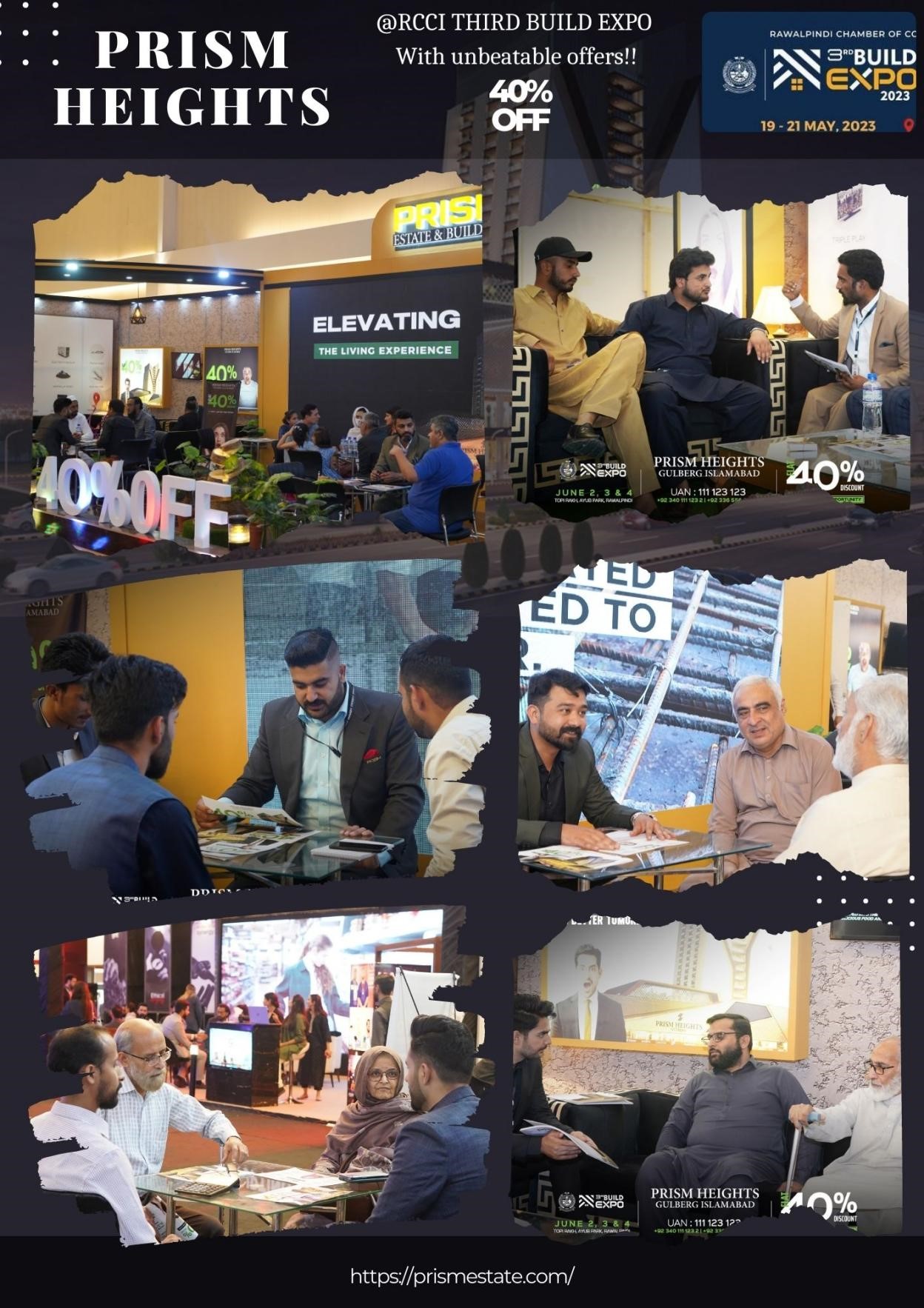 Looking ahead, we aspire to continue entertaining and accommodating our valued customers with exciting activities and unbeatable deals. At PRISM Real Estate & Builders, we believe in creating not just a project but a lifestyle that exceeds expectations. PRISM HEIGHTS embodies our commitment to delivering excellence, and we look forward to welcoming individuals who seek extraordinary living and investment experiences.
Summing up, we express our heartfelt gratitude to RCCI for providing us with a platform to showcase PRISM HEIGHTS and we extend our deepest appreciation to all our valued investors and customers for their unwavering support. Together, let us embark on a journey of luxury, convenience, and unmatched investment opportunities at PRISM HEIGHTS.